Review

Open Access

Open Peer Review
This article has Open Peer Review reports available.
Historical overview of spinal deformities in ancient Greece
Received: 26 January 2009
Accepted: 25 February 2009
Published: 25 February 2009
Abstract
Little is known about the history of spinal deformities in ancient Greece. The present study summarizes what we know today for diagnosis and management of spinal deformities in ancient Greece, mainly from the medical treatises of Hippocrates and Galen. Hippocrates, through accurate observation and logical reasoning was led to accurate conclusions firstly for the structure of the spine and secondly for its diseases. He introduced the terms kyphosis and scoliosis and wrote in depth about diagnosis and treatment of kyphosis and less about scoliosis. The innovation of the board, the application of axial traction and even the principle of trans-abdominal correction for correction of spinal deformities have their origin in Hippocrates. Galen, who lived nearly five centuries later impressively described scoliosis, lordosis and kyphosis, provided aetiologic implications and used the same principles with Hippocrates for their management, while his studies influenced medical practice on spinal deformities for more than 1500 years.
Keywords
Spinal Deformity
Spinal Curvature
Tuberculous Spondylitis
Greek Island
Axial Traction
Introduction
Medicine was not clearly distinguished from religion and mysticism in the ancient world. Ancient works of philosophy, religion, myths, and fairy tales dating back as far as 3500 BC invoke images of people with spinal deformity. In the third millennium BC, wall paintings and statues from Knossos, in Crete island, depicted female figures wearing tight bodices that expose their breasts (Figure
1
). Minoan Crete is considered as the origin of the corset. The
Boxing Boys
fresco (1600 BC) in Akrotiri in the Greek island of Santorini is the first monumental image of a compound spinal disorder that is diagnostically recognizable by current medical standards [
1
]. The painting reflects a rigid abnormality, probably a spinal deformity (Figure
2
). Ancient descriptions and statues typically portray Alexander the Great with an underlying scoliotic condition with a cervical neck deformity [
2
], typically with a gaze looking upward and outward with the added possibility of ocular muscle deficits and facial asymmetry (Figure
3
).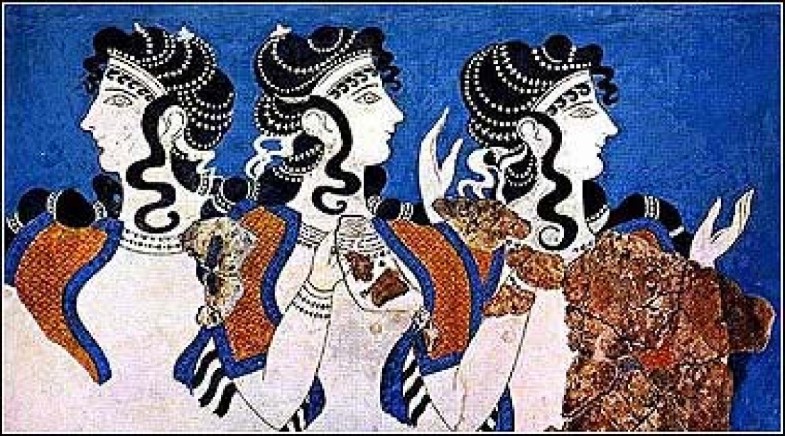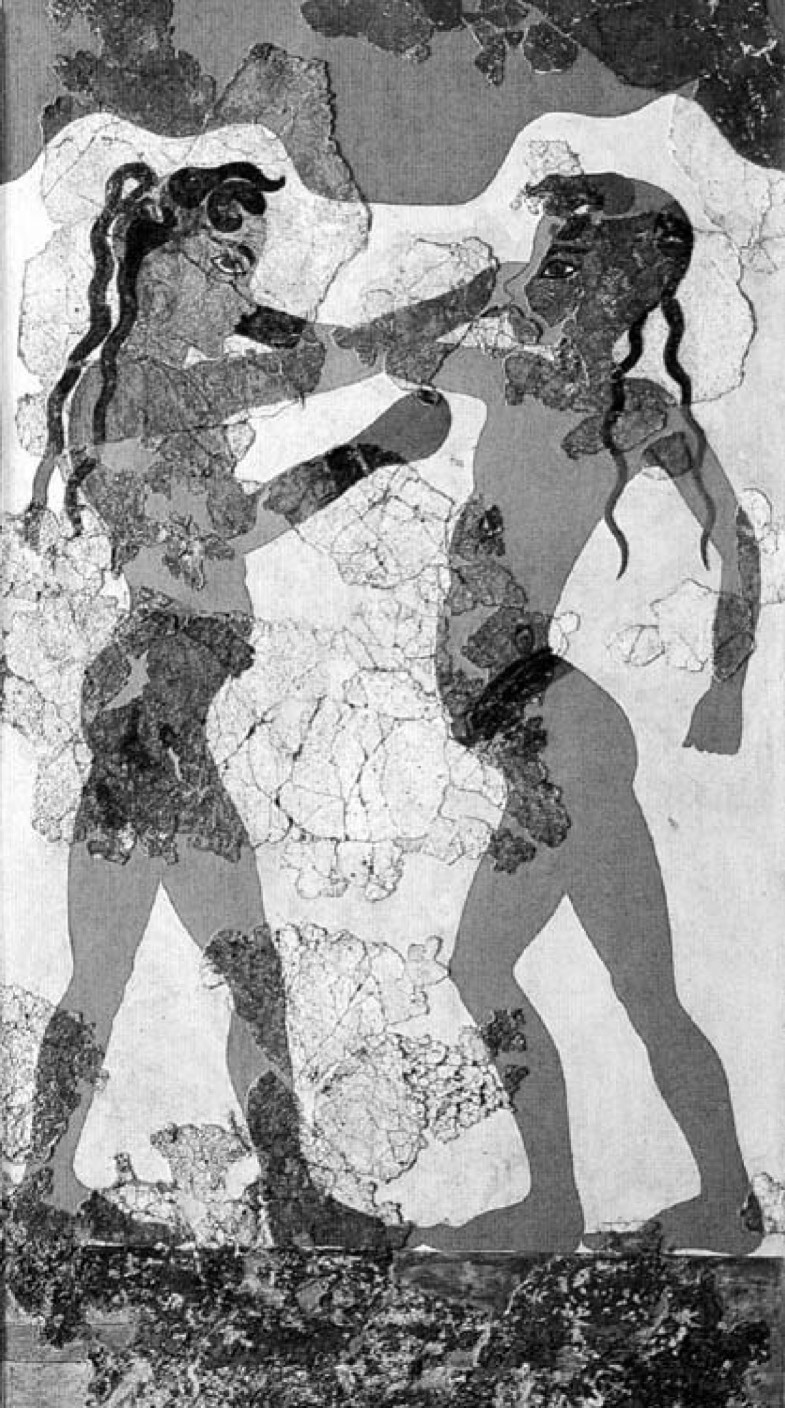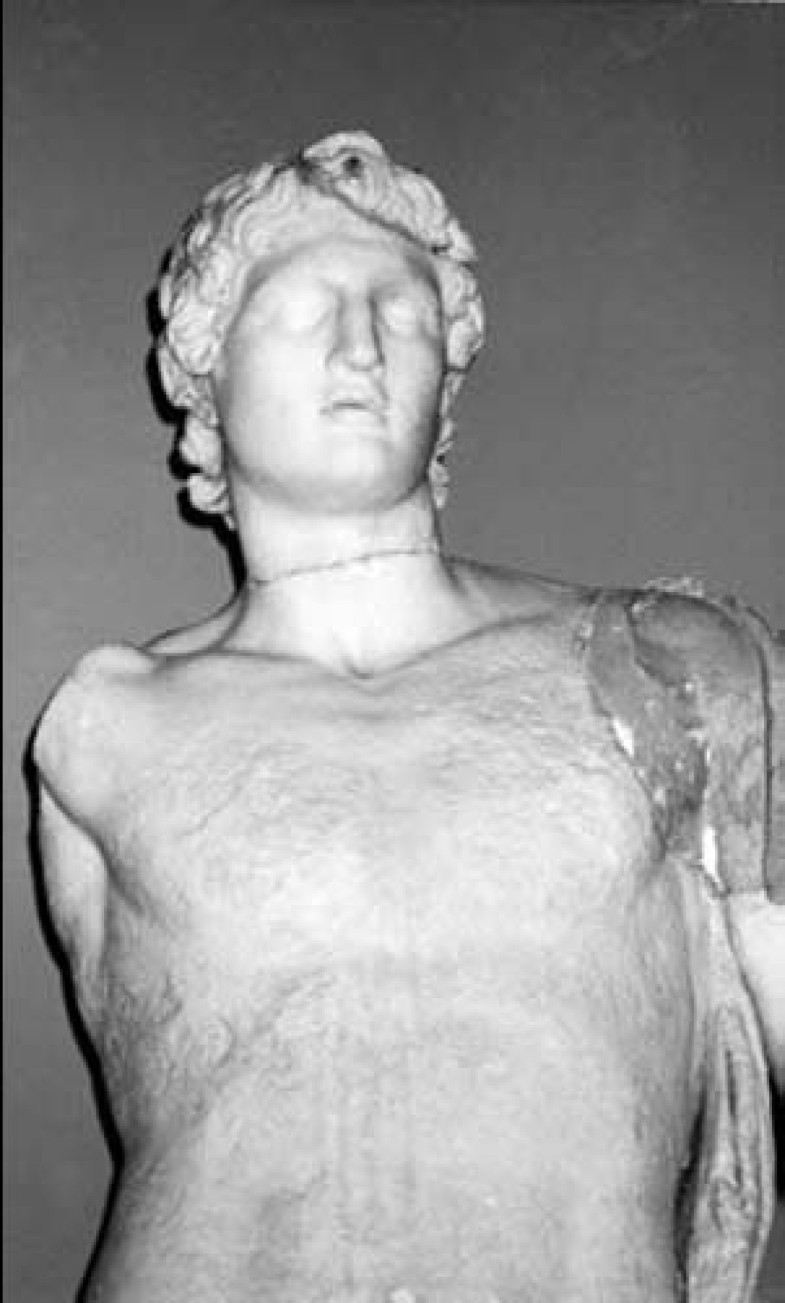 Classical Greek philosophers were not an exemption and there are a lot of references in their work about the origin and function of the spine. Plato (427-347 BC) (Figure
4
), who influenced the disciplines of philosophy, psychology, logic, and politics, through his conceptualization that mathematics is the life force of science, implicated biomechanics in function of the spine. However he believed that a divine intervention contributed to the creation of the flexible spine [
3
]. In contrary, Empedocles (490-430 BC) (Figure
5
) thought that the vertebrae are initially unified (rigid spine) and subsequently this solid osseous column brake down (segmented) into pieces as a result of movements of the body [
4
]. Aristotle (384-322 BC) (Figure
6
), who was the most prominent research scientist in ancient Greece, lived in a period when athletics, sports, and gymnastics was part of philosophy of developing the human being as a whole to optimize functional capacity and harmony. Álthough Aristotle's studies were not directly related to the spine, in his treatises,
Parts of Animals, Movements of Animals
, and
Progression of Animals
, he described the action of the muscles and subjected them to geometric analysis for the first time. For this work, he is considered as a biomechanist and the father of kinesiology [
5
]. Aristotle defined the act of "muscular flexion" as a change from a straight line to an angle and noted that without this "flexion," there could not be forward progression, such as walking and swimming. This implied, for the first time, the thought or conceptualization of transformation of rotatory into translational motion.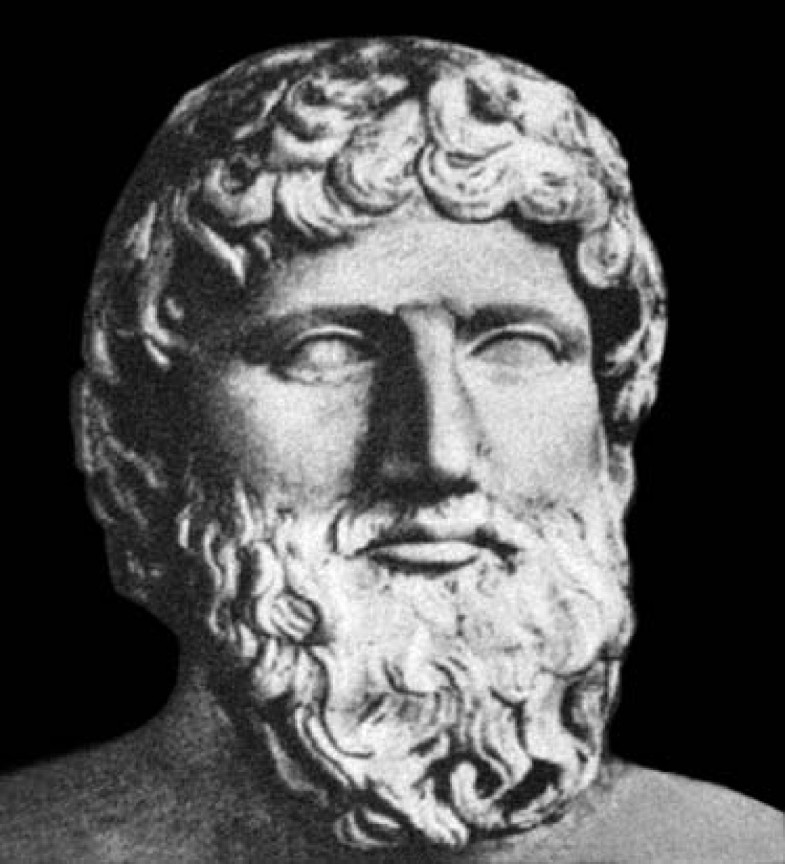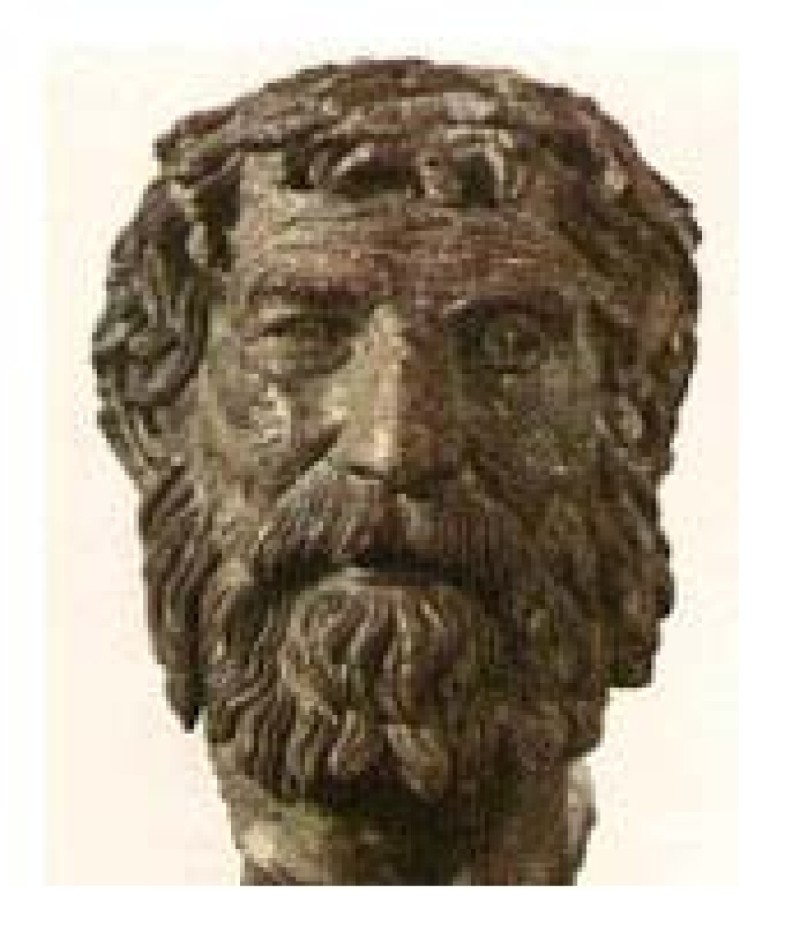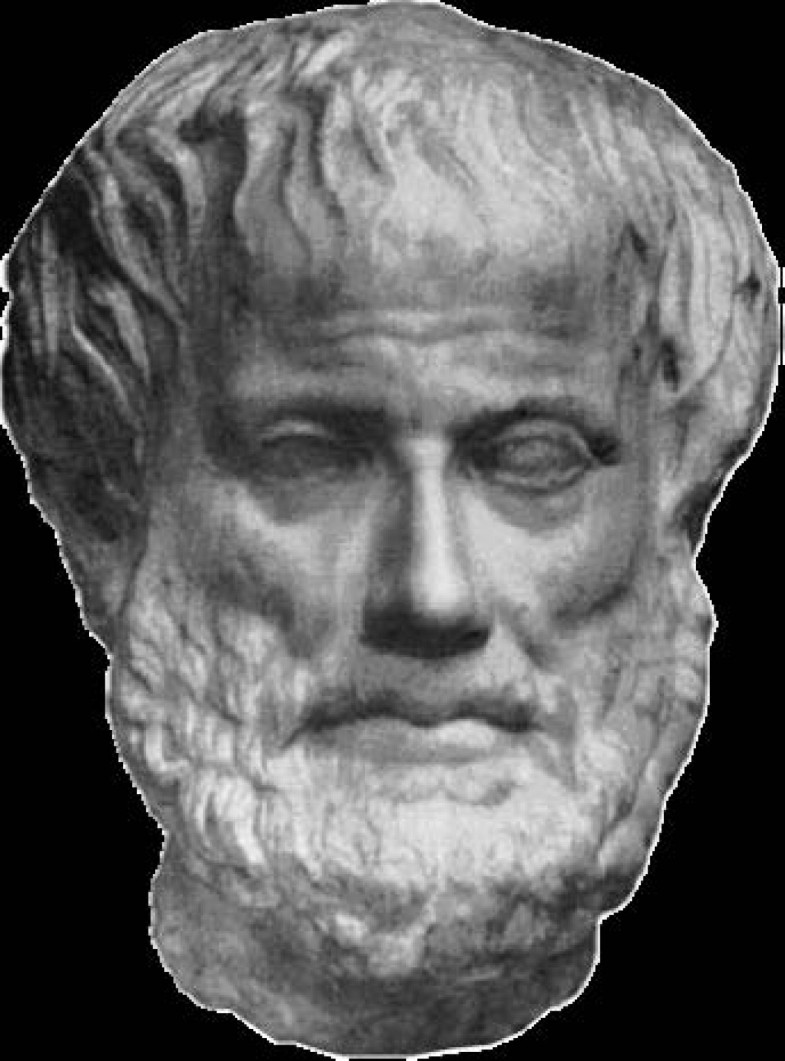 Medicine was practiced at Asclepions, which were temples dedicated to Aesculapius, the god of health (Figure
7
). A priest-physician was responsible for examinations and treatments. Treatment modalities in the Asclepions included hydrotherapy, physiotherapy, hygienic rule, diet, well-known drug therapies, and minor surgical procedures. It is assumed, but not proven, that minor spinal disorders were treated in these facilities.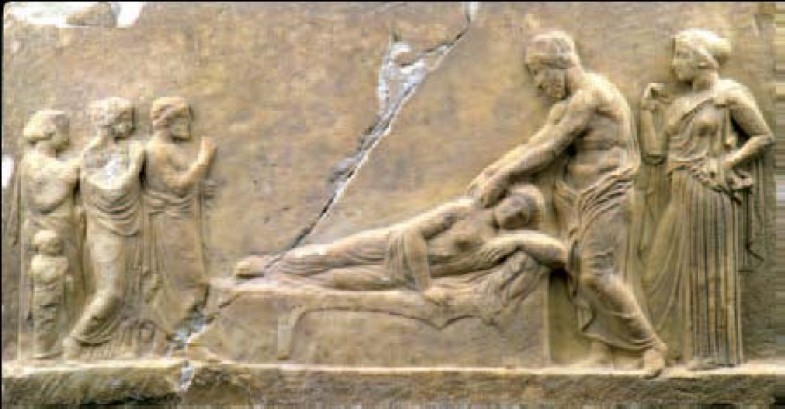 Physicians in ancient Greece had a remarkable knowledge of anatomy, although dissection of human bodies was prohibited. They derived their knowledge from cadavers in battlefields, from observations of athletes exercising in the gymnasiums, and from dissections of animals.
Spinal deformities in ancient Greece
Epilogue
Hippocrates and Galen, who's writings were in harmony with Christian faith (Figure
23
) attempted to describe spinal deformities, to discuss their pathology and to recommend treatment modalities based on fundamental principles which are still adopted today. Their work is the first scientific approach of understanding and treating spinal deformities. Medicine made a significant progress since ancient times, but there are always new things to be discovered. Hippocrates writes in his book
On Ancient Medicine
:
"Medicine has always existed since the beginning of time. The road has been revealed to us, and many good things have been discovered along the way. The rest remain to be discovered if one based on what is already known is capable enough to ask for more"
.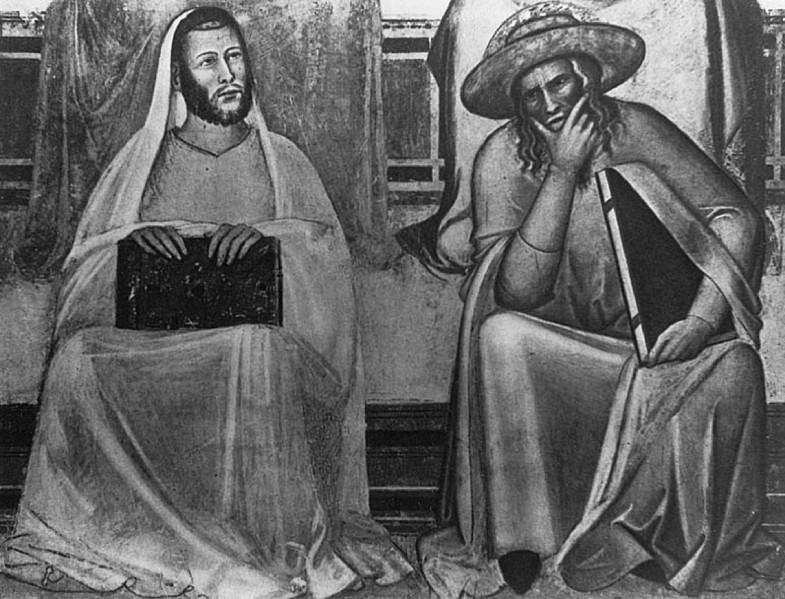 Authors' Affiliations
(1)
Orthopaedic Department, "Thriasio" General Hospital, Magoula, Greece
Copyright
© Vasiliadis et al; licensee BioMed Central Ltd. 2009
This article is published under license to BioMed Central Ltd. This is an Open Access article distributed under the terms of the Creative Commons Attribution License (http://creativecommons.org/licenses/by/2.0), which permits unrestricted use, distribution, and reproduction in any medium, provided the original work is properly cited.